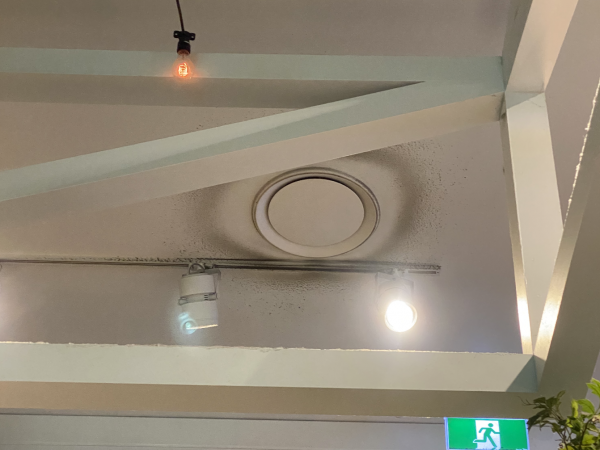 So you're about to tuck into the a delicious mezze platter at your local Greek restaurant, when something catches your eye; mould patches around the A/C ducts – you start to question their hygiene standards. Doubt creeps in about the freshness of the seafood platter and you're wondering what Gordon Ramsay would find if he raided their walk-in refrigerator – mouldy dolmades, a freaky tzatziki?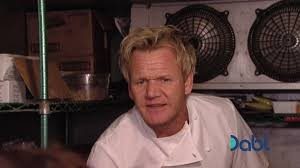 That's when Clean-Air get the call
We were called to assess mould presenting around ceiling diffusers at a restaurant in a busy shopping centre. After our expert assessment we conclude that it's not a case for mould, in fact the problem here lies with the kitchen exhaust and not the A/C system. This is a good example of what is called the Coanda effect.
ABOVE The water flows the surface of the spoon, an example of the Coanda effect
This effect was named after a Romanian aircraft designer Henri Coanda, who discovered the effect after an aircraft he designed went up in flames as a consequence of this effect.
When air is discharged for the grille it is at an angle and velocity that makes it cling to the ceiling as far as possible before falling into the conditioned space. As it loses velocity it expands, mixes with the air in the room and pushes the room air back up towards the centre of the grille.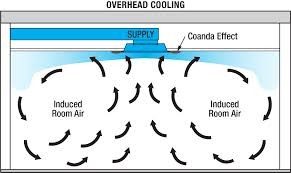 In this restaurant they were barbecuing meat on a spit, and it was clear that the grilles on the kitchen exhaust hood were mostly blocked, in addition, staff were neglecting to run the exhaust fans consistently, it was off during the extent of our visit.
Smoke was escaping from the kitchen exhaust and being pulled up toward the grilles by the Coanda effect, the smoke and grease was then being directed to the ceiling where it has stuck.
The 3 grilles below demonstrate the Coanda effect visibly :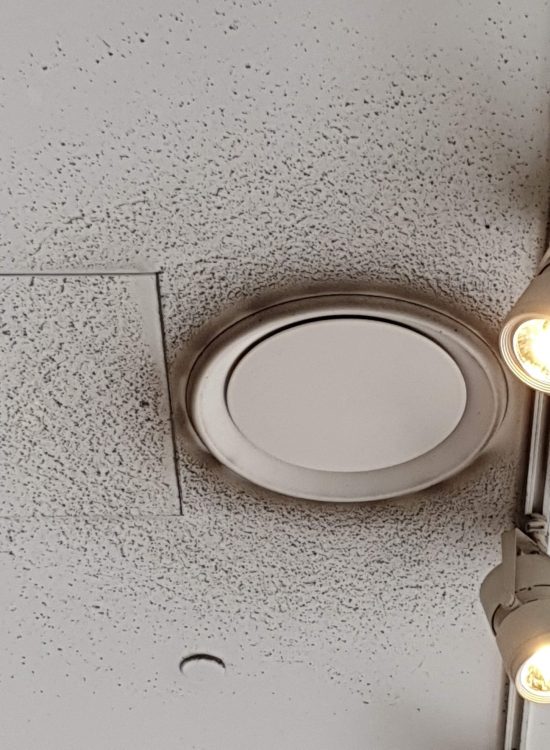 i) A grille with a mostly closed diffuser, causing the air to hit the ceiling close to the grille.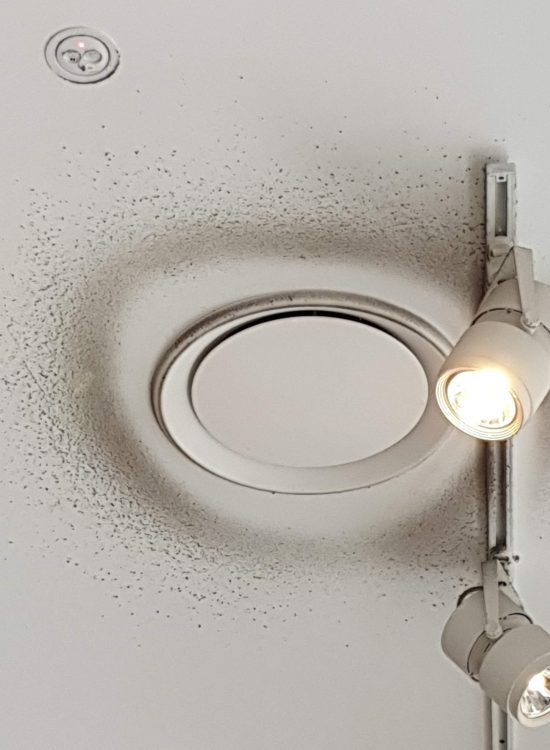 ii) A grille that is more open, with the air hitting the ceiling further away from the grille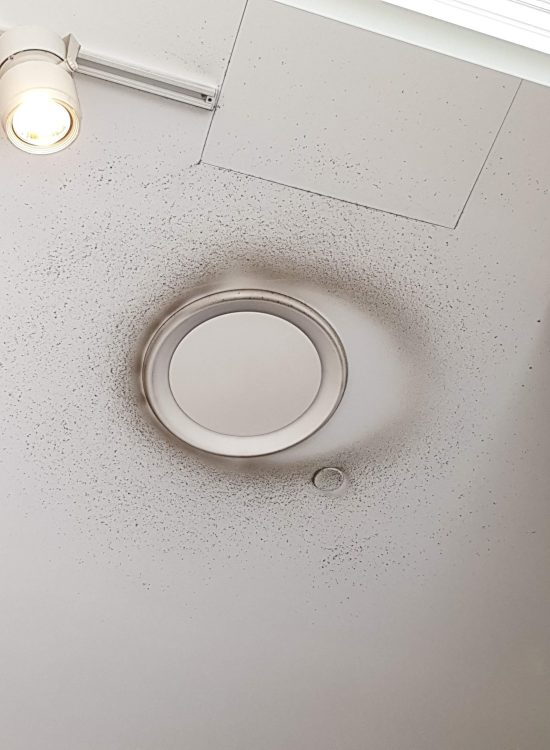 iii) A grille which has a crooked diffuser, causing an open-end and closed-end where the air hits the ceiling in an ellipse.
The remedy is to clean the kitchen exhaust and for staff to be trained to turn it on when cooking. Dirty grilles are not always from mould and are not always due to a dirty air conditioner. The most likely cause is particles that are in the occupied space.
So there you have it, it wasn't mould today, it was just the Coanda effect.
_______
Having a persistent Indoor Air Quality problem? It pays to call in an expert. Our specialist team can carry out an assessment and solve any HVAC-R, Kitchen Exhaust, Cool Room issues right at the source. Contact the team sales@cleanairaust.com.au today!