HVAC Systems and Duct Cleaning
Clean-Air has developed a variety of techniques and equipment to clean the Duct and Fittings throughout your HVAC System.

Coil Cleaning  

AHU Cleaning  

FDC Unit Cleaning

Cleaning Certification

Split System Cleaning

HVAC Cleaning

Duct Cleaning

Exhaust Cleaning

Deep Cleaning
Our industry-trained, certified technicians have the skills and expertise to deliver world-class HVAC & Refrigeration cleaning and remediation practices. They are qualified to provide cleaning services, inspection reports and will develop cleaning schedules for your ducting, exhaust systems, plant rooms, coils, filters and air handling units.


HVAC and Duct Cleaning
We provide cleaning in accordance with AS/NZS 3666 & AS 1851 which are referenced in Workplace Health & Safety requirements, QLD Work Health and Safety Act 2011 and the Work Environment and Facilities Code of Practice 2011.

Penthouse Cleaning

Coil Cleaning


Kitchen Exhaust Cleaning
Clean-Air Australia have stringent processes and systems that take into account AS 1851-2012 standards, manufacturers cleaning recommendations, as well as the unique usage of the cooking facilities which the exhaust system serves.

AS 1851 Certification

Equipment Cleaning


Cold Storage
Clean-air technicians use HEPA Filter Vacuum Cleaners and Dust Extraction Equipment to safely remove dust and debris without cross-contamination. Where applicable we may also use High Pressure washing and specialised chemical cleaning techniques. We use isolation walls and safety dams to prevent water damage. We can use negative air pressure systems to isolate our work areas from operational areas.

FDC Unit Cleaning
Facility Deep Cleaning

HVAC Mould Remediation and Antimicrobial Coatings
Inline WHS Act we work to Standards IICRC S520 and NADCA ACR, which specify the procedures in place for the safe remediation of mould within indoor environments and HVAC systems. We use advanced antimicrobial coatings to prevent mould growth. We also use a clear coat treatment on Grilles, Registers and other surfaces.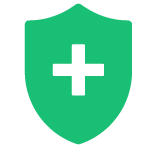 HVAC Antimicrobial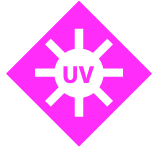 UVC for HVAC Install
Contact Vacuuming
By using HEPA filtered vacuum cleaners the entire surface of each duct is cleaned. HEPA stands for High Efficiency Particulate Air. To be considered as HEPA an air filter must remove 99.97% of all particles greater than 0.3 micrometre from the air that passes through it. This stops any recontamination of the duct by the air which has passed through the vacuum cleaner.


Air Cleaning Brushes
These are air driven devices which make physical contact with the surfaces of the duct to loosen any build-up of dust or debris. They rely on the rotary action and the contact of the bristle to dislodge any debris.


Air Whips
Air Whips are air driven devices which make physical contact with the surfaces of the duct to loosen any build-up of dust or debris. They rely on the whipping action of the tubing to dislodge any debris.
Air Bullets
Air Bullets are air driven devices which travel down the duct air sweeping any loose dust or debris. They can be used to move debris forward or backward from the operator to control.


Air Compressors
The air brushes and bullets require an air compressor to power them. We use various types depending on the location and access available including our own design of portable air compressors which are extremely easy to manoeuvre through lifts and other tight spaces.


Negative Air Pressure Device
In conjunction with the above equipment we use a Negative Air Pressure Device to apply a negative pressure to the duct to ensure that any loose material is collected. This unit is also HEPA filtered to stop any cross contamination. The insulation and protective surfaces within the ducts can become damaged over time. Clean-Air will repair or replace these items to restore the system.
Start the conversation
Talk to the Clean-Air Team
For HVAC Hygiene advice and services, talk with a Clean-Air® expert today. Call our office on 07 3274 2833 or email sales@cleanairaust.com.au for info.
Should we call you? Fill in the form to arrange a call back.