Indoor Air Quality: Standards and Practices
Clean-Air Australia recognise National and Global HVAC Hygiene standards, operating projects inline with specific guidelines and providing world-class Indoor Air Quality to businesses and institutions Australia-wide.
Clean-Air's stringent processes, reporting methodology and 30+ years of experience positions them as the market-leading IAQ specialist, trusted by government and healthcare industries to deliver complex projects within high-risk indoor environments. Clean-Air's Indoor Environmental Professionals

(IEPs

) and Advanced Hygiene Technicians hold industry-specific certifications, fostering the knowledge, know-how and understanding to deliver the best outcomes for Indoor Air Quality issues across the board.





NADCA Leadership Program Member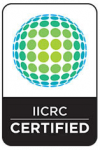 IICRC Certified Firm
Clean-Air Australia is an IICRC Certified Firm with IICRC Certified Technicians
The IICRC is an American National Standards Institute (ANSI) member and accredited standards developer. ANSI is responsible for overseeing the development of national consensus standards and verifying that the requirements for due process, consensus, and other criteria for approval have been met by the standard's developer.
IICRC Certified Firms operate under the IICRC's standard of care in the inspection, cleaning, and restoration industries. IICRC Certified Firms are sought after for their industry knowledge and technical expertise, encouraging their technicians to further their career through IICRC education and training.
Relevant Standards include:

ANSI/IICRC S520
A procedural standard and reference guide for the remediation of mould damaged structures and contents. The ANSI/IICRC S520 is based on reliable remediation and restoration principles, research and practical experience and attempts to combine essential academic principles with practical elements of water damage restoration for technicians facing "real-life" mould remediation challenges. The S520 and R520 are written for use by those involved in the mould remediation industry, and is the result of collaboration among microbiologists and other scientists, public health professionals, industrial hygienists, remediation contractors, restoration service companies, cleaning and restoration training schools and trade associations that service the professional restoration industry, allied trade-persons and others with related professional and practical experience.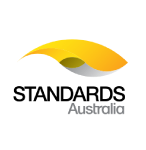 Australian Standards
HVAC Hygiene for Australian Buildings shall comply with all applicable standards, codes, regulations and legislation including but not limited to the following.

The Work Health and Safety (WHS) Act 2011.

WHS Regulations and WHS Safety Codes of Practice.

National Construction Code (NCC) Volume One – Building Code of Australia (BCA).

AS/NZS 3666:2011 Air-handling and water systems of buildings - Microbial control.
Part 1: Design, installation and commissioning.
Part 2: Operation and maintenance.
Part 3: Performance-based maintenance of cooling water systems.
Part 4: Performance-based maintenance of air-handling systems (ducts and components).

AS 1668.2-1991 The use of mechanical ventilation and air-conditioning in buildings. Mechanical ventilation for acceptable indoor-air quality.

AS1851 Maintenance of Fire Protection Systems and Equipment.

AS 1324 Air Filters for use in general ventilation and air conditioning.

AS 4254 Ductwork for air-handling systems in buildings.

AS 1657:1992 Fixed platforms, walkways, stairways and ladders – Design, construction and installation.

AS/NZS 2865:2009 Confined spaces.

State and Territory statutory laws and related codes of practice and guidelines.

AIRAH HVAC Hygiene Best Practice

Guideline SAA/SNZ HB32:1995 Control of microbial growth in air-handling and water systems in buildings.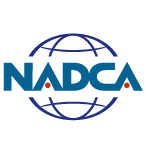 NADCA Leadership Program Member
This is the premier association for the HVAC system cleaning industry across the world.
NADCA provides Certification and training programs for Companies and Individuals.
is used for training and quality control. NADCA provides information on Residential and Commercial HVAC cleaning, Energy Saving and other valuable information.
Clean-Air has NADCA Certified "Air System Cleaning Specialists" on Staff.
NADCA was formed in 1989 as a non-profit association of companies engaged in the cleaning of HVAC systems. Its mission was to promote source removal as the only acceptable method of cleaning and to establish industry standards for the association. NADCA has expanded its mission to include the representation of qualified companies engaged in the inspection, maintenance and restoration of HVAC systems, and to assist its members in providing high quality service to their customers. The goal of the association is for its members to be the number one source for consumers and other entities seeking HVAC inspection, maintenance and restoration services, and air duct cleaning.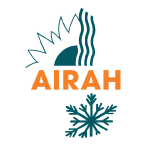 AIRAH, Australian Institute of Refrigeration, Air Conditioning and Heating
All Senior Staff at Clean-Air are Associate Members of AIRAH, the Australian Institute of Refrigeration, Air Conditioning and Heating.
AIRAH has a long and proud history of representing an industry of professionals, who are of fundamental, and increasing, importance to the comfort, health and safety of the community. Formed in 1920, AIRAH is recognised by government and industry bodies for its expertise across a wide range of issues in the area of engineering services for the built environment. AIRAH is the official Australian secretariat of the International Institute of Refrigeration (IIR), is affiliated with the International Institute of Ammonia Refrigeration (IIAR) and collaborates closely with the American Society of Heating, Refrigerating and Air Conditioning Engineers (ASHRAE). AIRAH is also an inaugural member of the Green Building Council of Australia (GBCAus). AIRAH encourages world's best practice within the industry.
Through continuing professional development, accreditation programs and a wide range of technical publications, AIRAH has earned a reputation for developing the competence and skills of industry practitioners so that they can better meet society's evolving health, safety and environmental demands. As the leading specialist membership association for air conditioning, refrigeration, heating and ventilation professionals, AIRAH represents over 10,000 professionals across Australia. In operation for over 100 years, AIRAH's longevity stems from its strong links with like-minded organisations around the world and the successful delivery of key member benefits including representation, dissemination of technical information, networking, member recognition and education and training.
ASSA Member
Advanced Safety Systems Australia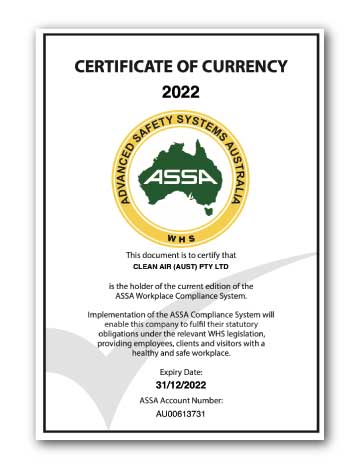 ASSA was established in 1999 as part of a major industrial signage company with over 27 years of operational experience. In the intervening period, ASSA has grown to be an Australia-wide company providing a comprehensive and innovative range of Safety Signage, Workplace Practices and OHSE & Workplace Practices Systems that include Safe Work Procedures , Safe Work Method Statement & JSA tools, Employee Relations and Administrative tools that save time and money.
Advanced Safety Systems Australia (ASSA) leads the industry with its innovative, yet affordable solutions to Occupational Health, Safety and Environmental (OHSE) issues with safe work practices. By using ASSA services, compliance with Federal and State OHS policy and work safety laws is made simple.
We only use NATA Approved Laboratories
For quality assurance all Clean-air 3rd party lab testing is carried out by NATA accredited facilities.
NATA accreditation provides an independent benchmark for technical competence and demonstrates an organisation's commitment to quality, safety and reliability of products and services.
NATA accreditation is a high level process of recognising collective, specific and demonstrated competencies. The core of NATA accreditation is the third party, objective, peer assessment process at a scientific and technical level that provides assurance of the facility's capability to produce reliable data from particular analyses. The NATA Accreditation Criteria include the international standard ISO/IEC 17025 General requirements for the competence of testing and calibration laboratories which is used globally for accreditation.

CDC Aligned
Centres for Disease Control and Prevention
The National Institute for Occupational Safety and Health (NIOSH)
We refer to CDC guidance for infection control measures, Indoor Environmental Quality and HVAC Management
The CDC site resources from bodies such as The American National Standards Institute (ANSI) and ASHRAE which have developed consensus standards and guidelines for HVAC systems. For example, ASHRAE notes in Informative Appendix D to ANSI/ASHRAE Standard 62.1-2016: Ventilation for Acceptable Indoor Air Quality external icon that indoor CO2 concentrations no greater than 700 parts per million (ppm) above outdoor CO2 concentrations will satisfy a substantial majority (about 80%) of occupants.
The CDC and NIOSH offers critical guidelines for understanding the sources of indoor environmental contaminants and how controlling them can help prevent or resolve building-related symptoms in workers. It covers Dampness and Mould in Buildings, Building Ventilation, Construction and Renovation, Chemicals and Odours, Health Hazard Evaluations. We also refer to their guidelines for post Storm and Flood Remediation.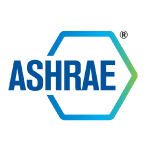 ANSI/ASHRAE Standards

ANSI/ASHRAE Standards 62.1 and 62.2
The recognised standards for ventilation system design and acceptable indoor air quality (IAQ). Expanded and revised for 2019, both standards specify minimum ventilation rates and other measures in order to minimise adverse health effects for occupants.
ASHRAE provide technical resources for infection control and outbreak guidelines, EPA recognised documents and standards of practice.
"This letter is to recognize and express deep appreciation for the work of the [Epidemic] Task Force. In March of 2020, ASHRAE was among the first major organizations to publicly recognize the potential for transmission of the SARSCoV-2 virus in indoor air. ASHRAE leaders promptly put together an Epidemic Task Force to provide and consolidate technical resources to help address the COVID-19 pandemic. These technical resources on how to manage and upgrade ventilation and other building systems in a variety of built environments provided critical information and guidance to the general public, building managers and owners, government agencies, and a myriad of other stakeholders across the globe."


Safe Work Australia, WorkSafeQld, Cm3 Prequalification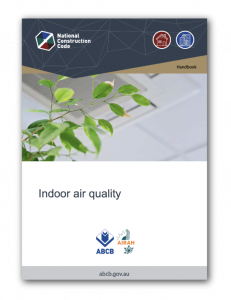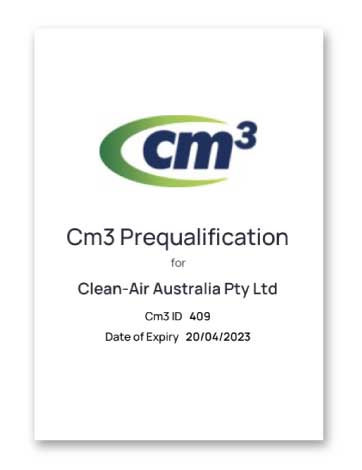 Work health and safety laws protect the health, safety and welfare of all workers at work. The laws also protect the health and safety of all other people who might be affected by the work.
Queensland's work health and safety legal framework includes:

The Work Health and Safety Act 2011

The Work Health and Safety Regulation 2011

Codes of practice
Others include:

National Construction Code (NCC) Indoor Air Quality Handbook – Australian Building Codes Board (ABCB)
Provides guidance to use the NCC indoor air quality (IAQ) Verification Methods and covers principles of building ventilation, air contaminants, IAQ and guidance on design strategies, modelling principles, and sampling and testing.

The Australian Standard AS/NZS 1715 S2(2.6) requires Respiratory Protection Equipment (RPE) users with a close-fitting face-piece to carry out a suitable fit test at least once per year.
Clean-Air Holds Cm3 Prequalification

General – WHS


Hazardous Chemicals


Confined Space Access
Work with Fall Risks

INSURANCES
• WHS System Documents
•Hazardous Chemicals: Employees
• Confined Spaces: Employees
• Confined Spaces: Other Types
• Work with Fall Risks: Employees
• Work with Fall Risks: Portable Ladders
• Work with Fall Risks: Elevating work platforms (EWP)

World Health Organisation (WHO)
"The right to healthy indoor air" and in particular with Principle 6, which states that "Under the principle of accountability, all relevant organisations should establish explicit criteria for evaluating and assessing building air quality and its impact on the health of
the population and on the environment."
Knowledge of indoor air quality, its health significance and the factors that cause poor quality are key to enabling action by relevant stakeholders – including building owners, developers, users and occupants – to maintain clean indoor air. Many of these actions are beyond the power of the individual building user and must be taken by public authorities through the relevant regulatory measures concerning building design, construction and materials, and through adequate housing and occupancy policies. The criteria for what constitutes healthy indoor air quality provided by these guidelines are therefore essential to prevent disease related to indoor air pollution.
Start the conversation
Talk to the Clean-Air Team
For HVAC Hygiene advice and services, talk with our Clean-Air® Experts. Call our office on 07 3274 2833 or email sales@cleanairaust.com.au for info.
Should we call you? Fill in the form to arrange a call back.